Making Disciples


in the darkest
places and beyond by...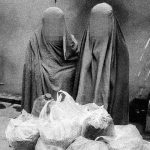 Bringing relief to build relationships with the lost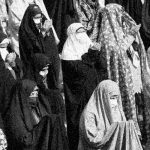 Loving the lost to salvation in Christ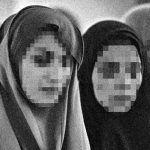 Coaching believers who launch churches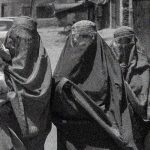 Planting churches to create movement
Be a part of the underground church now
MAIL A CHECK TO: GCM / PO BOX 3343 / NAMPA, ID 83653-3343
When you give to GCM, you join in...
Making disciples of all nations, baptizing them in the name of the Father, Son, and Holy Spirit

Supporting underground church leaders in 24 countries and growing

Coaching new generations of underground leaders across the world

Helping non-believers in the most unreached countries have encounters with Jesus

Relief efforts through the persecuted church in Iran, Afghanistan, and Turkey 

And so much more
What about GCM made you decide to give?
"We long to be a part of what God is doing. Your work moves us deeply and we want to be a part of it since we believe God is in it all."
"You're fulfilling the Great Commission better than any organization of which I am aware."
"Wanted to be part of this not only as an intercessor"
"Such a harvest field in those before unreachable nations. So strategic, so needy. And so wonderful to see the miracles the Lord is doing, the closeness to him, and the strength and dedication he gives the persecuted believers."
"Your heart for the one true God and your heart to minister to Iost Iranians and Afghanis"
"I know how hard it can be over there. The first time I saw it I shook my head in disbelief. My only thought was they all are going to die. And then you didn't all die. So I decided to give. Your actually doing something. Not just talk... action."
"Doing the work of the commission of Jesus bringing the light of the Gospel into the darkness"
"The strong hope that this group really does have a connection with and will provide help to those who are suffering."
"You are bringing light to some of the darkest and most unreached places. You provide pure gospel hope."
"The work God is doing there is amazing & I want to be a part of that! This is people living out the Gospel every day!!"
"Supporting our brothers and sisters in the underground church."
WE ARE PROUDLY ACCREDITED WITH THE ECFA, A NATIONAL ORGANIZATION FOR CHRISTIAN MINISTRY ACCOUNTABILITY. WE HAVE EARNED THE EXCELLENCE IN GIVING TRANSPARENCY CERTIFICATE BY SUBMITTING 175 STRATEGY, LEADERSHIP, FINANCIAL, AND IMPACT DATA.
Global Catalytic Ministries Inc. is a 501(c)(3) org.
EIN: 47-1258737. All donations are tax-deductible.
GCM is a registered 501-(c)3 non-profit with IRS-designated tax-exempt status and is further classified as a Public Charity under IRS code section 170(b)(1)(A)(vi) since its formation in 2014. We also have ECFA accreditation, which is very difficult to accomplish as well as being certified by Excellence in Giving and awarded a Guidestar Gold rating.. You can download financial statements and audits under our financials tab. As the underground church, secrecy, and security is an accomplishment, however, we have nothing to hide but ourselves. Test the fruit and pray for peace.
GCM meets and/or exceeds financial standards of integrity and accountability from agencies such as the Evangelical Council of Financial Accountability (ECFA), Excellence In Giving (EIG), and others. Additionally, GCM is audited annually by an outside firm, the last being in 2021 by Morse&Co and has recently brought on Cedarstone Financial to run the financial operations of GCM. Since Afghanistan and the rapid growth of the underground church, we have made some very significant strides to be as financially transparent as we can and even provide a private web portal for all donors. If you go to the Financials tab on the website, there you can download the financial reports and audits to see for yourself.