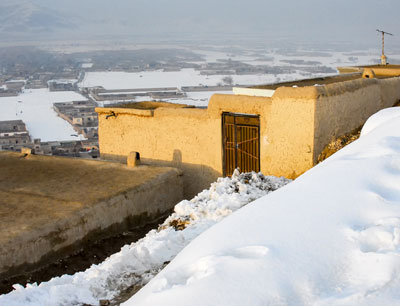 Winter in Afghanistan: In mountainous areas, winter temperatures may dip to -25⁰C. In the higher mountain areas winter temperatures may even be considerably lower than that.

'For I was hungry and you gave me something to eat, I was thirsty and you gave me something to drink, I was a stranger and you invited me in, I needed clothes and you clothed me, I was sick and you looked after me, I was in prison and you came to visit me.' "Then the righteous will answer him, 'Lord, when did we see you hungry and feed you, or thirsty and give you something to drink? When did we see you a stranger and invite you in, or needing clothes and clothe you? When did we see you sick or in prison and go to visit you?' "The King will reply, 'Truly I tell you, whatever you did for one of the least of these brothers and sisters of mine, you did for me.'

Matthew 25:35-40
---
Imagine waking up in the middle of a winter in Afghanistan, only to discover the power has gone out again. The cold chills you to the bone, the air dry and biting. There's no one to call to fix the problem, so you'll just have to wait it out, hoping it will come back on before the next frigid day. Your clothes are worn thin, and you don't have enough blankets or coal to keep your whole family warm. Food is also hard to come by due to a massive drought and the evaporation of international aid after the Taliban takeover. What can you do to protect and feed your family?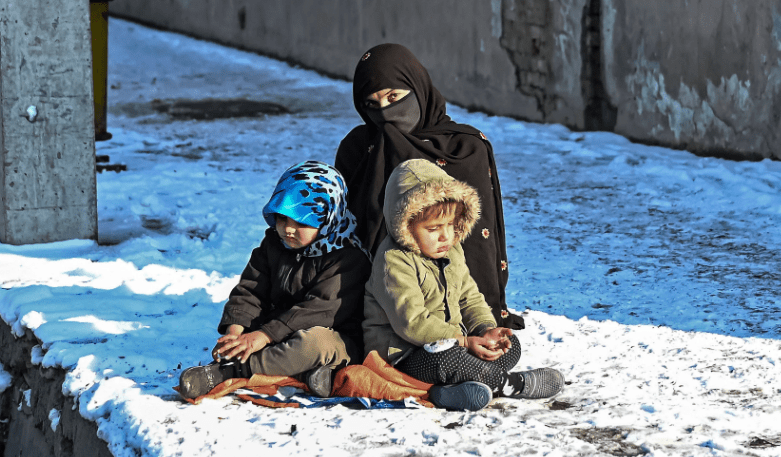 With temperatures dropping to -20/-25 °C (-4/-13 °F) at night, winter in Afghanistan can be brutally cold. Snow in Afghanistan is also typical, and sometimes heavy, with daytime temperatures hovering around 30 °F (-1°C). The mountainous regions see even cooler temperatures. So when power and coal to burn is unavailable, living conditions can become unbearable.
Afghanistan also relies on neighboring countries to supply 70% of their electricity needs, yet only 38% of Afghanistan's 38 million people currently have access to electricity. At this time, the Taliban is not paying electric bills, and explosions are keeping power to the region unpredictable at best. This leaves almost two-thirds of the country without a reliable power source to stay warm throughout the winter in Afghanistan.
As men and women face freezing temperatures with no consistent power supply, they are also facing food and supply shortages. Right now, 19 million Afghans, or 45% of the population, are experiencing acute food insecurity. Children are especially at risk. With so many unable to provide for their families, many are having to make the devastating decision to sell some of their children to buy food to feed the rest of their family in this Winter in Afghanistan.
---
Testimony from Afghanistan Underground Leader
There have always been situations where the people of Afghanistan are forced to sell their kids for food, but this year will be worse than ever. In the many years I have been here, I have never seen such despair and fear. They try to hide the fact that they sold their kids, and I hear of them having 7 kids but they sell a few to feed the rest of their family. One of the families we delivered food to cooked up cow food and added salt and water so their family could eat because they didn't have anything. Things are getting worse. What would you do? Their thoughts are maybe they sell their kids and maybe get enough to get food to save the rest of them. When I first started to hear what the men are doing, I used to get angry. But now I see their heart and despair and seeing them crying because it's the responsibility of the man to find something to eat for their family. One of them was telling me that he went out and stayed out for days because he didn't want to see his kids die from hunger and he couldn't do anything about it. It's hard for everyone. A lot has happened this year. Thank you for the help. They see hope. The see that God is seeing them. There is hope for this month. They see God helped this month and that He can help in other times too.
---
Support: Winter in Afghanistan

Winter in Afghanistan: Can you imagine having to make such a painful decision? With a donation, you can provide food for Afghanistan families, giving them freedom from having to choose between their children and food. This money will also provide them with shoes, coal, winter clothes, and blankets to stay warm through the harsh winter in Afghanistan as we disciple this desperate community and bring more to Jesus. 
If you would like to support those in need inside Winter in Afghanistan:, please give now to GCM. We will urgently get the funds to our disciple makers who will compassionately serve our fellow believers in Jesus' name. Thank you for your support and prayers. 

---